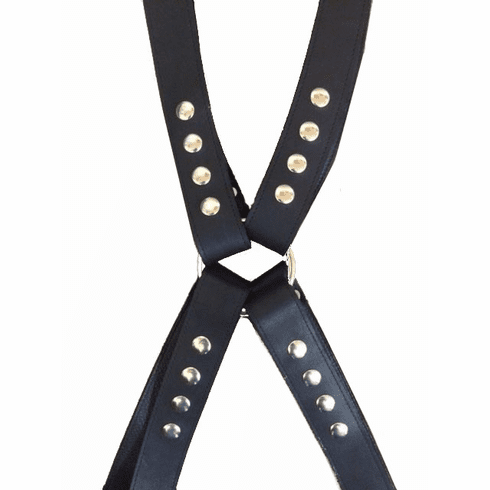 4 Snap Harness - Black M
The 4 Snap Harness is great for first-timers and those who like the harness look, but don't want to come across as being too butch! The snaps provide additional adjustability for a snugger fit.

This harness is made of fine leather by a leather master and is finished on both sides for added comfort.
SKU#: Harness/4Snap/M